Friends
We have some lovely friends and we want to share them with you. You might be searching for the perfect photographer, florist or caterer and our friends might be able help - take a look, we certainly recommend them!
Tentario
www.tentario.co.uk | 01273 273 314 | enquiries@tentario.co.uk
Tentario are a family run business based in Sussex and specialise in creating original, atmospheric venues for weddings, parties and corporate events within their utterly stunning Tipis. Tentario Tipis can stand alone for a smaller, more intimate event or can be combined together to form a larger structure capable of holding up to 300 guests. Tipis provide a truly unique and memorable experience for a wedding or party, giving that extra WOW factor and with over 12 years' experience in the Tipi industry, Tentario pride themselves on knowing a thing or two about Tipis!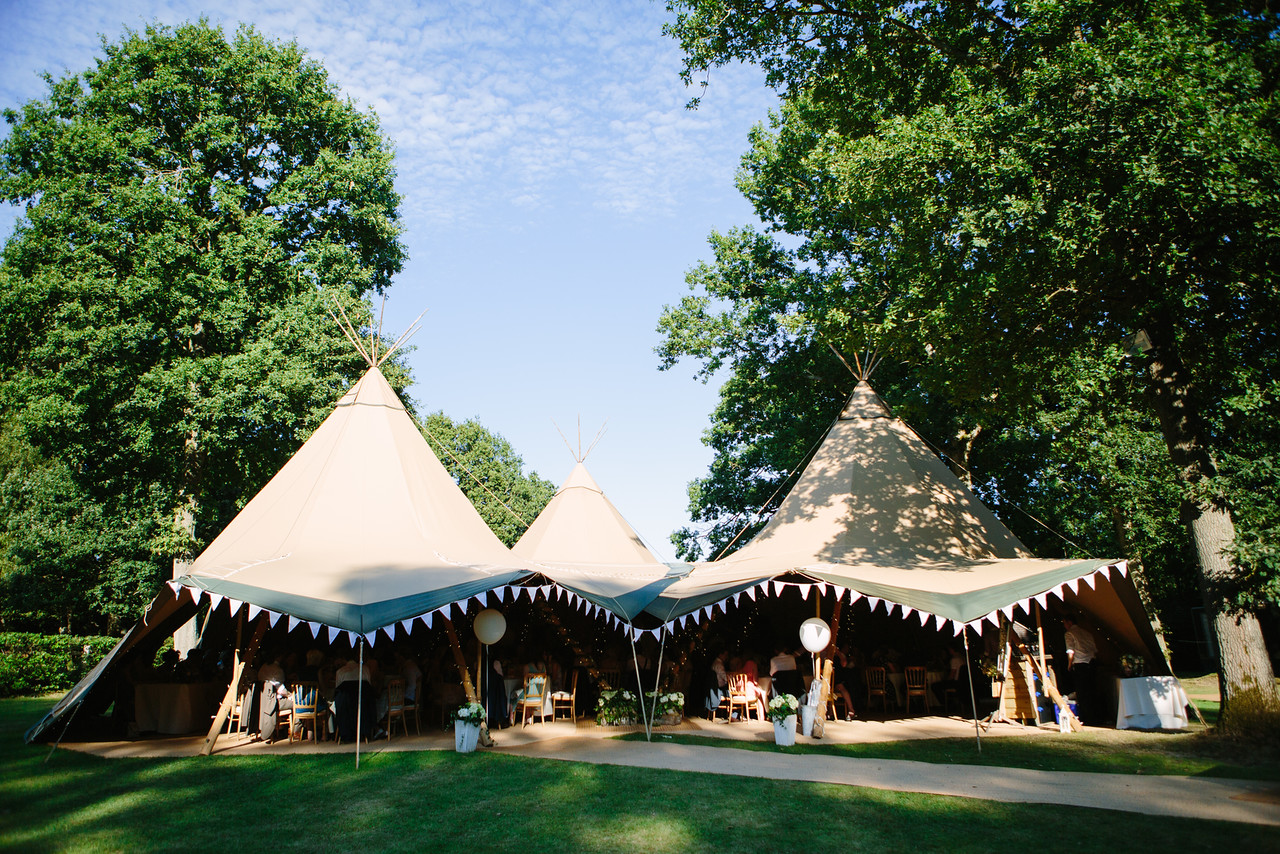 Guy Collier Photography
www.guycollierphotography.com | 07939 070073
'I don't take myself too seriously. That's the first thing to know. I'm not rocking up to weddings telling people I'm an artist. That's not me.
I'm full-time. I'm not into staging shots. I'm mainly documentary with a few groups chucked in for Mum and Dad. I shoot all over the place, but mainly Hampshire, Surrey, Sussex, London, those sorts of areas. I'll travel though, so just ask. Last year I was voted one of the 'Top 50 UK Wedding Photographers'. I'm still not sure what that means, or who decides. I don't care too much. The only people who matter on that front are the ones who book me.
Why am I a wedding photographer?
I'm not going to tell you I was given a camera by my Grandad at the age of 7 and that it sparked a lifelong need to be a photographer. That didn't happen. I sort of fell into it. Did some for friends, turned out to be quite good. Did some more, got better and decided to go for it. I like people. Being with them when they marry is a bit special. Being trusted to nail their day is the ultimate gig really. We have a lot of fun together and that's important. The day that bit stops is the day I give up. I'm good at it and, more importantly, I really enjoy it.'
Stems
www.stemsofsouthwater.co.uk | 01403 738670
Stems is a luxury florist, based in Southwater with a beautiful shop in Lintot Square, brimming with gorgeous flowers, gifts and finishing touches for the home. Stems pride themselves on their excellent reputation offering a personal and professional service. All arrangements are made to order by an experienced team of creative florists. From wedding and funeral arrangements to stunning hand tied bouquets, Stems always use beautiful fresh flowers as attention to detail is paramount.